Back to the roots of Cornwall Ribfest
New year, new club, new look From the get go, Cornwall Ribfest was a huge success. It's unique combination of free music, various vendors and great food attracts thousands of avid goers each year since its inception. If you thought Ribfest 2016 was great, Ribfest 2017 is looking even better, with a new beginning and new look but familiar faces. Terry Muir, known to many as the father of Ribfest is back! Last year's Ribfest Chairman, John Lucio, is Mr. Muir's co-chair this year. Together, they have an excellent BBQ fun-filled 4-day extravaganza planned out for Lamoureux Park. The Optimist Club is the driving force of this year's event, and what better organization than one who is so heavily involved with helping our local youths. All proceeds of Ribfest earned by the Optimist Club will pour directly into the youths of Cornwall. The Optimist Club is a civic organization run solely by volunteers. They serve the children of our community by offering programs for them to be involved in, and by providing a variety of community service projects. It's going to be a great year!
FOOD VENDOR?
If you are looking for information about becoming a food vendor at Ribfest
Click here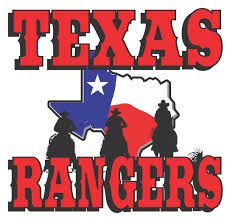 Originally from Motley Texas, now out of Zorra Township, Ontario. Began touring the Canadian Circuit 8 years ago winning several awards every year! The company has grown and become a large contender amongst the best in The North American Ribfest Circuit. Our sauce has a nice flavour with slight heat and our ribs are finished on an open flame. As you know Everything is bigger in Texas!!!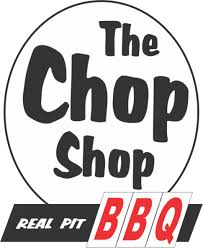 North Carolina's sweet BBQ taste and unique smokehouse taste is finally in the Canadian Circuit. The secret is the sauce! "Our sauce is sweeter than your mama's lovin".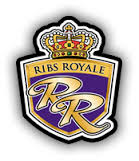 Ribs Royale BBQ hails from Nevada, USA. We compete in various ribfests across Canada. We are known for our succulent, savoury, fall-off-the-bone, RIBS, CHICKEN & PULLED PORK! In 2012 alone we won over 40 first place awards, and best ribs, best sauce categories. Please visit our websitewww.ribsroyale.com.

Leveraging 40 years of culinary experience, including 10 years professionally barbecuing, and a true passion for Texas-style barbecue ribs, Smokehouse Bandits' has succulent offerings and a unique flavours. We invite you to visit us and see for yourself that Smokehouse Bandits truly serves up Canada's Most Wanted Ribs!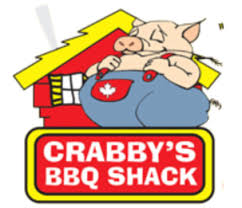 After 20 years in business and a long standing track record of award winning Barbeque, Crabby's has proven to be one the best on the grill, from the East coast to the West. We specialize in food and catering services for any occasion. We do corporate events, picnics, stag & doe's, parties and any other outdoor events. Anywhere in Ontario we can host events from 100 – 1000 people. Big or small, we can grill for them all!!!

Fatboy's BBQ
From the heart of Milwaukee, delicious, mouth watering, tender St. Louis BBQ Pork, Ribs, Chicken and Pulled Pork. Mild & Sweet Savory Sauce! Our motto is "Low N' Slow& . . . AWESOME!!!
Entertainment lineup
Curious about all the bands performing at Ribfest 2017?
CLICK HERE
Interested in playing at Ribfest?
CLICK HERE
volunteer!
This wonderful event could never happen without the help of our many volunteers. If you wish to take part in this one of a kind event
click here
become a sponsor
Ribfest provides opportunities for sponsors to support the mission of the Optimist Club while getting the maximum exposure for their business. Every level offers different opportunities but most include media tags and on site visibility.
CLICK HERE TO CHECK OUT THE VARIOUS OPTIONS
NAMING SPONSOR Still Available
midway!
Carter Shows has been the proud partner of Cornwall Ribfest since the very beginning.
Tickets on sale now! Visit our Store for details...

Go to the store